What your business can do to help fight climate change
COP27, the world's largest annual gathering on climate action, is currently being held in Egypt. This time, it's all about moving from promises and pledges to action. But as climate crises loom and the news makes for grim reading, what can we, as businesses, actually do right now to make a difference?
Positive action for people and planet
The science tells us it's too late to avoid climate change. But there is hope! According to a recent IPCC report, we have the tools and know-how required to halve emissions by 2030, but the time for action is NOW.
"A window of opportunity remains open, but only a narrow shaft of light remains. The global climate fight will be won or lost in this crucial decade – on our watch. One thing is certain: those that give up are sure to lose." – António Guterres, United Nations Secretary General.
To avoid irreversible damage, we must cut global emissions in half by 2030. Deep emissions reductions, policies, regulations and innovation must all combine to steer us onto the only viable future path we have.
The key thing is that it CAN be done, but we must all work together if we are to turn the tide. Even small steps can add up to significant positive change when aggregated across industries, regions and countries.
Here are some ways your business can invest in a future that protects and restores the health of our planet.
Measure and understand your emissions
Clear insight leads to effective action. An important first step is to get an accurate measure of where your business is in terms of its environmental impact. Conducting a full carbon audit is essential to a successful sustainability strategy. It helps you pinpoint your efforts to deal with your company's carbon 'hotspots'.
If you're running a small business with a relatively simple operational structure, you may be able to calculate your own carbon emissions by using a simple online tool like the Giki Zero. Essential information that should form part of your footprint assessment includes:
Energy, gas and water consumption: collected from bills or directly from your supplier.
Employee commuting: this could be collected by using an employee survey.
Business travel: If you use a business travel agent, you should be able to get flight and rail travel details. You might need to work out the miles travelled for each flight.
Larger businesses with more complex supply chains will most likely need to work with a specialist organisation that uses a recognised framework like GHG Protocol to make sure your emissions reporting is accurate and credible.
As businesses, we have the power to bring about change simply by the purchasing decisions we make. Demand dictates supply. Doing your research and making sure that the suppliers and products you choose have their sustainability credentials up to scratch will have a ripple effect both up and down the supply chains within your industry and beyond.
Become a Climate Positive Workforce
Interested in offsetting your entire carbon footprint and becoming a 'Climate Positive Workforce' like Krystal? You can do so via Bristol-based climate organisation Ecologi. Carbon offsetting plans start from around £5/person/month.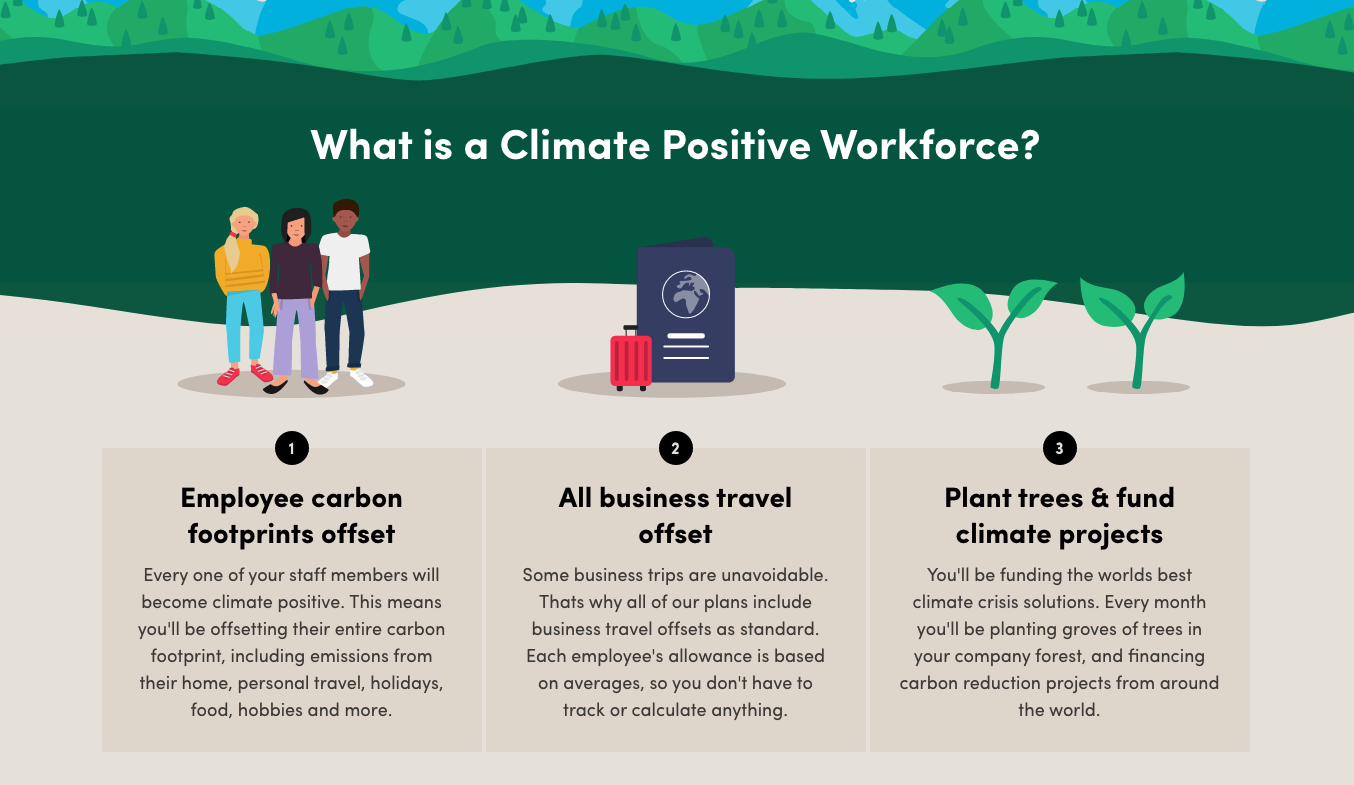 With the mantra "plant trees, save lives", Ecologi employs local people to plant millions of trees each year, helping to reduce extreme poverty and restore healthy forests. Natural biodiversity is key to their sustainable approach, so only trees native to the region are planted.
It takes two minutes to sign up and you get your dynamic profile page (see Krystal's) allowing you to track and share the impact your donations are having. Enjoy a bit of healthy competition? There's even a business tree leaderboard! To offset your impact visit Ecologi to get started. Use our referral link and they'll plant 60 bonus trees!
We'll soon be coming up to 2 years as a Climate Positive Workforce and have so far removed over 22,000 tonnes of CO2 from the atmosphere (the equivalent of over 17,000 long haul flights). It's a great feeling knowing that the impact your business is having on the environment is a positive one!
Switch to a green energy provider
We're all watching the current situation around energy prices with both interest and concern. The reality can often be that decisions around environmental sustainability take a backseat to cashflow challenges. But, if you're in the position to be able to consider changing suppliers, switching your energy usage to a 100% renewable supplier is an effective way to put your business on the path to sustainability, invest in a zero-carbon Britain and help in the fight against climate change. It'll also give your business the eco-credibility that clients and consumers are looking for.
Ecotricity, who Krystal switched to in 2017 for all our hosting consumption, is Britain's greenest energy company. Because, like Krystal, it has no shareholders and pays no dividends, Ecotricity reinvests the money from your bills in new sources of green energy. Switching is quick and painless, and its simple, fair tariff is often cheaper too. Win/win!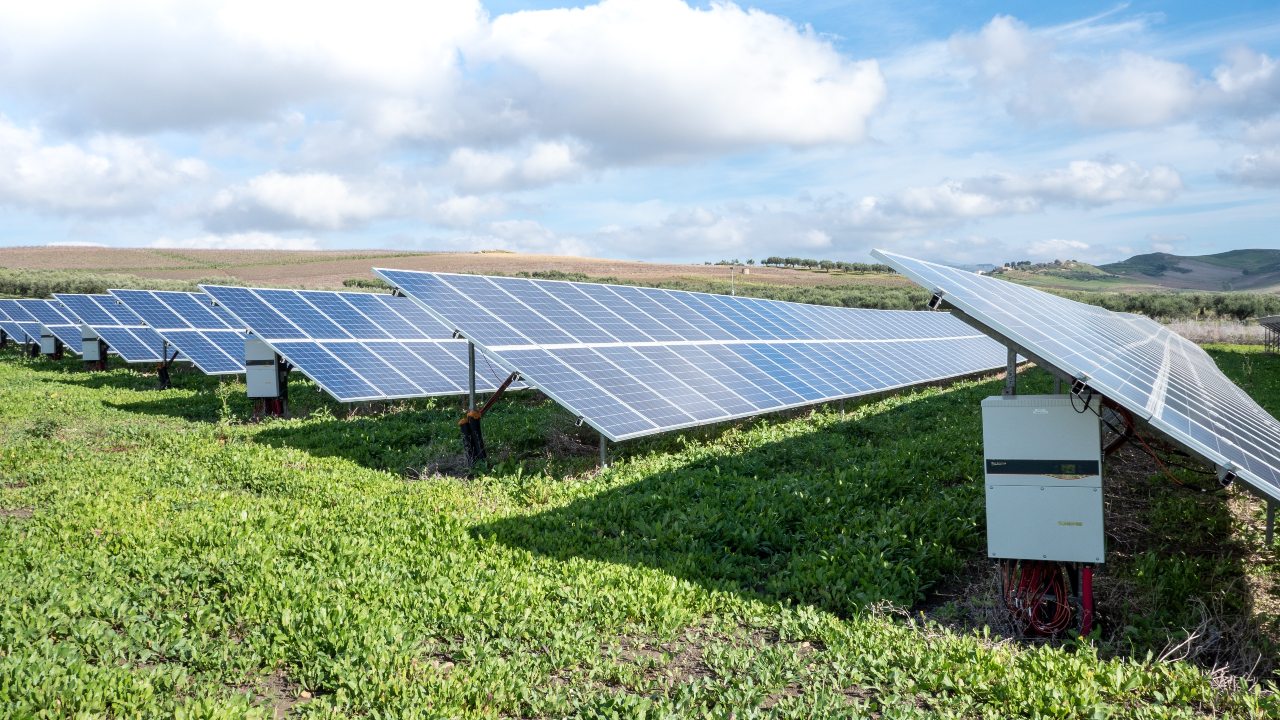 According to Ecotricity, a business using 30,000 kWh would reduce its carbon footprint by 6 tonnes just by switching to its green energy tariff.
Join Ecotricity using our referral code and they'll pay us a one-time £30 referral fee for all signups (per fuel, so if you sign up for gas and electricity then we get £60). 100% of every single referral payment goes towards the planting of more trees! So that's a triple (no, wait…quadruple!?) win!
Sign up to the Million Tree Pledge
If you're ready to take your tree planting efforts a step further and go way beyond your carbon footprint to help reverse climate change, you can join us and take the Million Tree Pledge.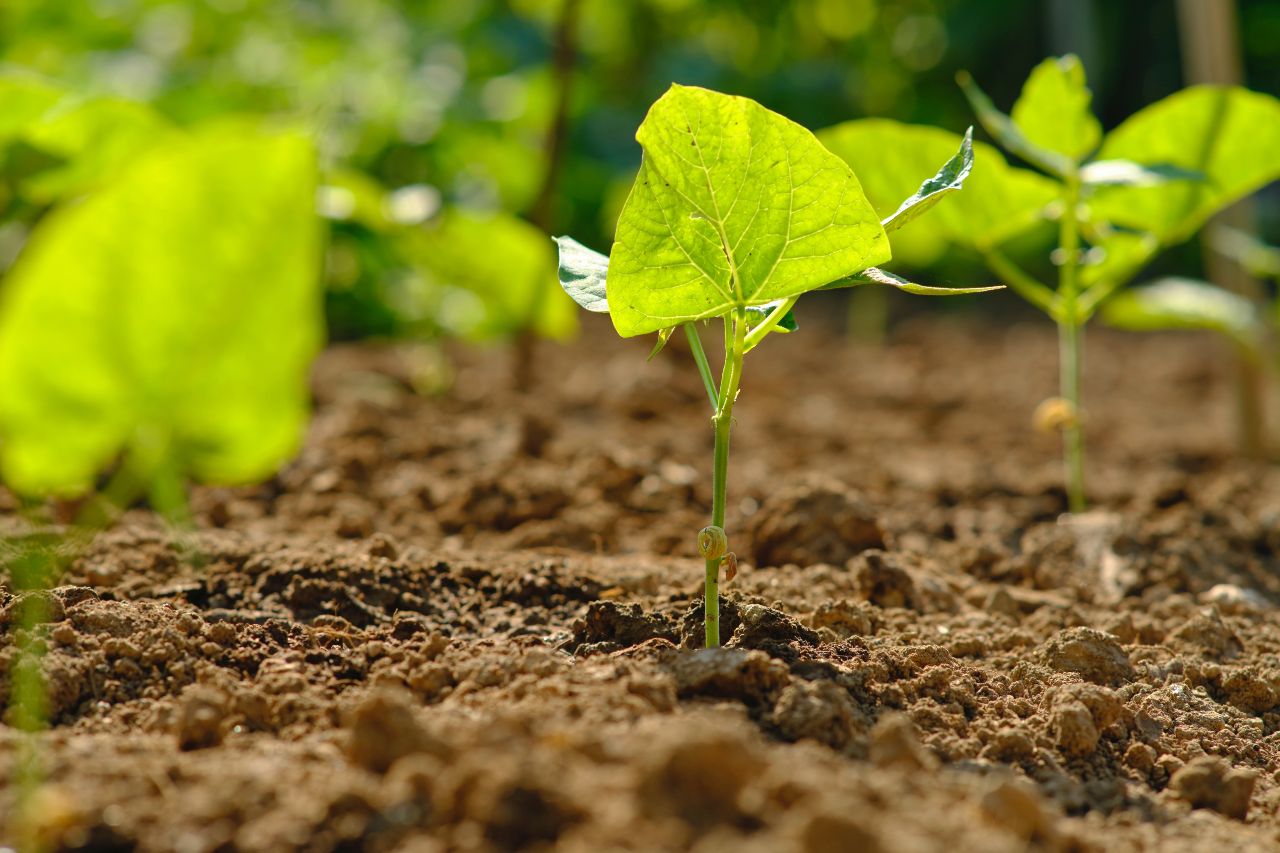 The Million Tree Pledge has two parts:
Commit to planting 1 million trees, as soon as possible.
Find at least 2 others (people or businesses) to take the pledge.
We co-founded the pledge with a simple idea - ask each member to commit to finding 2 additional pledgers so we can build a movement with the potential to have a significant impact in the fight against climate change. You could be a part of that movement.
You can plant trees via any number of providers, (we use Ecologi and veritree) and you can take as long as you need to reach your goal.
If you decide to take the Million Tree Pledge please get in touch to let us know (you can comment below the blog, contact us via Live Chat or interact with our Twitter or Facebook posts).
Become a certified B Corporation
Join businesses such as The Body Shop, Abel & Cole, tentree and Patagonia, and become B Corp certified.
Created in 2006 by B Lab, a global non-profit that aims to help mission-driven companies have a positive impact on the planet and its people, B Corp certification is a sustainability credential with the highest standards.
To achieve B Corp certification your business must undergo a rigorous accreditation process. It must meet standards of verified social and environmental performance, transparency and accountability, and be tested against 5 categories: governance, workers, customers, community and the environment.
Since 2006, over 150,000 businesses have signed up for a B Corp Impact Assessment, yet so far only around 4,500 have been certified worldwide. This is a true testament to its standards and makes B Corp certification a fantastic way to spot those businesses that are truly committed to making a positive difference.
Krystal is currently B Corp Pending, and on track to achieve certification within a year. Why not join us and become part of a global movement of businesses that are working as a force for good?
Go remote!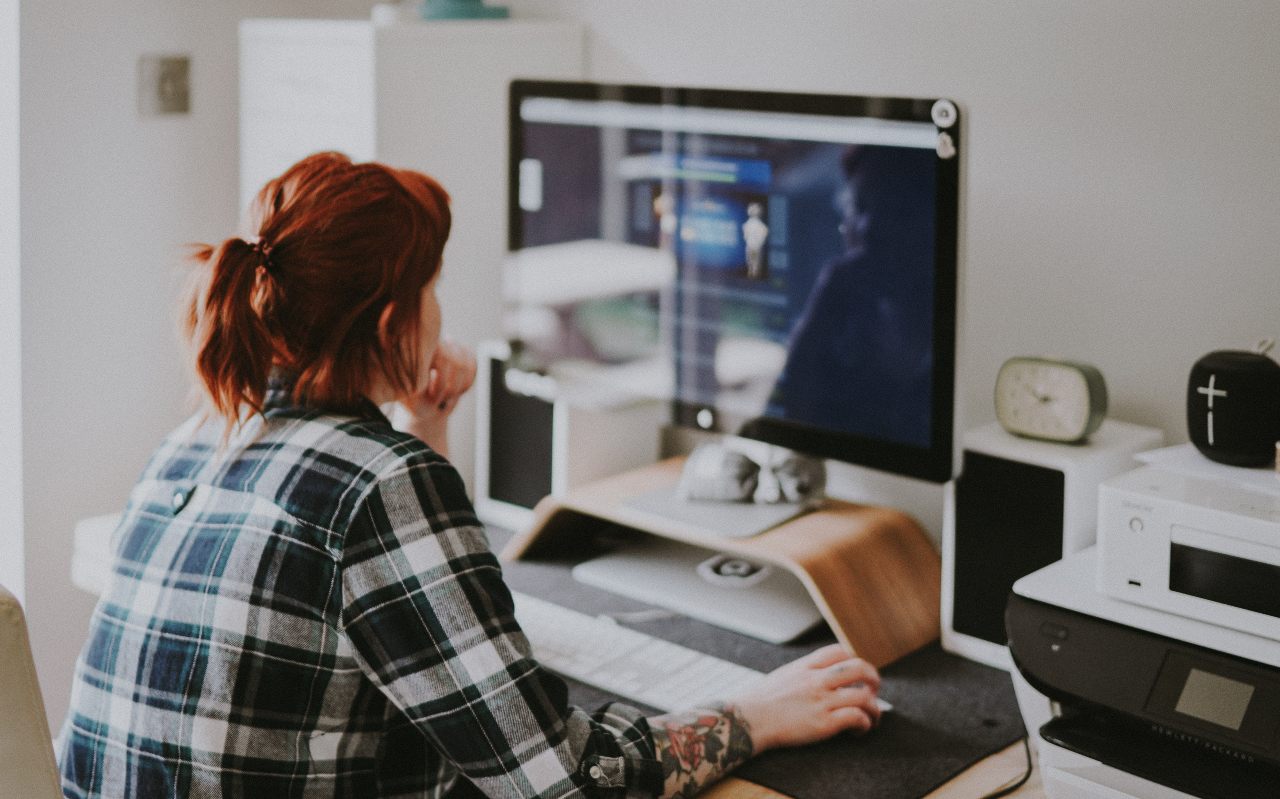 Aside from the benefits of reduced overheads, increased productivity and improved work-life balance, remote working can reduce emissions caused by commuting. According to finder.com, if those UK workers with remote-compatible jobs worked at home half the time, it could result in saving 54 million tons of greenhouse gas – the equivalent of taking 10 million cars off the road.
Advances in broadband connectivity and communication software now mean it's easier than ever to run a successful business while embracing remote working. At Krystal, we've been doing it for years.
Offer your time to good causes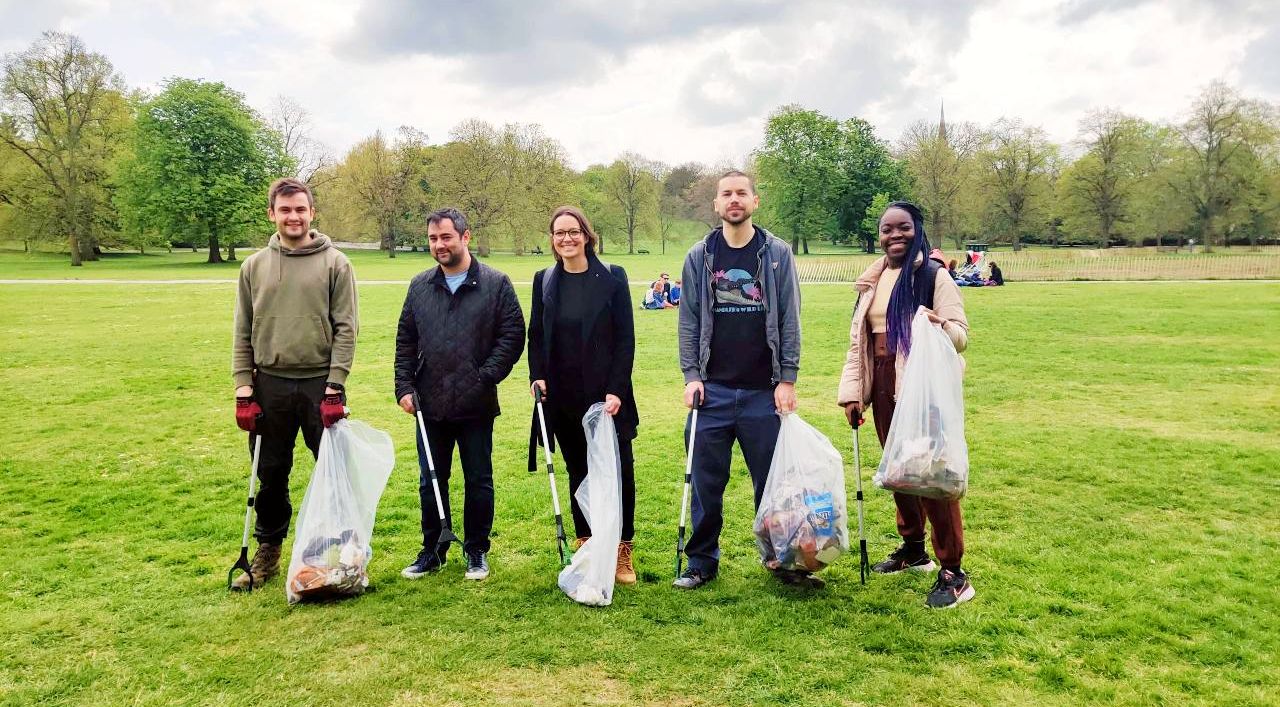 In many companies, some staff may consider using their annual leave for volunteer work, but most will likely prefer to use it for holidays and spending time with family. If you can, encourage your teams to get involved with worthy causes throughout the year by awarding them time out of the office specifically allocated to volunteering. This could be spent on a community cleanup project for example, where staff meet up outside of work to help clean up their local area (team building AND helping the environment - another win/win!). Businesses that support environmental initiatives by giving employees time to volunteer play a key part in helping to scale those efforts.
Choose the right web host
OK, so we'd be remiss if we didn't at least mention the fact that switching your web hosting to Krystal is a quick and easy way to instantly (and publicly, with our special 'Green Hosting' website badge!) beef up your sustainability credentials. We run on 100% renewable energy, our data centres are the most economical out there, and we plant trees on behalf of every client (currently on 2.38 million and counting). And guess what - we've even made migrating over to our service simple and stress-free.
Make a start today!
We can no longer take our home for granted. If we are to turn the tide on the climate crisis, we must take action now. The solutions are out there - reforestation, reducing emissions, recycling waste, choosing renewable energy. Everyone must play their part. Only by working together can we hope to stave off the worst of climate futures.
We'll leave you with another quote, this time by renowned adventurer and environmentalist Robert Swan:
"The greatest threat to our planet is the belief that someone else will save it."
About the author
Darren H
I'm Darren and I'm the Copywriter at Krystal. Words are what I do. Aside from writing, I play guitar and sing in a band, work on getting my 2nd Dan in Taekwondo and seek adventure with my wife and daughter.