Meet Netwise East, our new London data centre
In 2016, when we first moved our UK operations to Netwise Central in London, we only took three server cabinets. Over the years we took additional cabinets as we grew. In late 2019, to keep up with demand, we took a dedicated caged area big enough for 20 cabinets. Today we have a total of 28 cabinets at Netwise Central.
It was clear that at the rate we were growing we'd need to secure more space and Central was full. We wanted to continue our brilliant working relationship with Netwise, who have become one of our key trusted suppliers over the years. Fortunately, they were already planning their next data centre, Netwise East, a brand-new site in South Crescent, East London that would be twice the size of Central.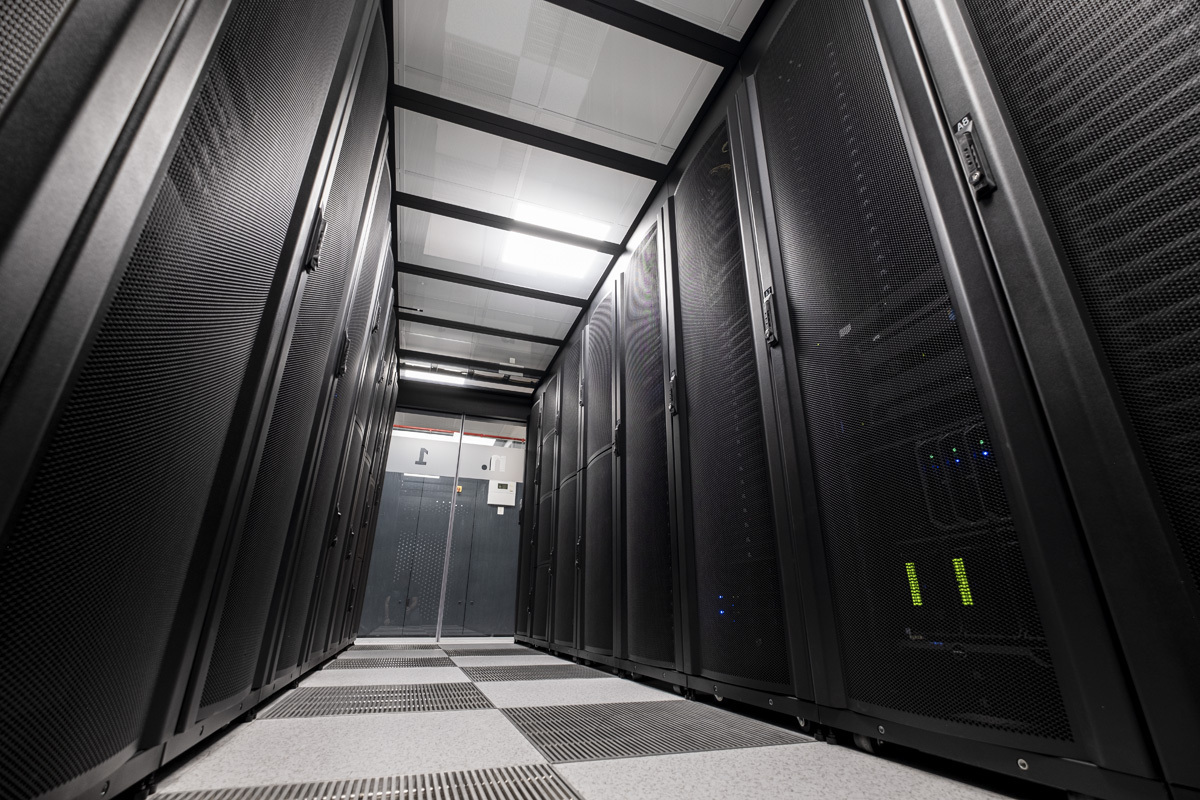 [Photo from the Netwise Build Blog showing off the hall.]
Today I'm delighted to announce that Krystal is going to be the anchor tenant in Netwise East and has agreed to immediate use of 1 of 4 data halls with a reservation for a second. This will give us 250 square metres of usable space, enough for us to quadruple our current footprint to a whopping 112 cabinets! This gives us plenty of space to grow Krystal and Katapult client usage, now and for the foreseeable future.
Investment in enhanced performance
As part of our migration, we are taking the opportunity to deprecate all of our old hardware and upgrade our entire platform on to Katapult, our in-house public cloud. This is a massive investment in both performance and capacity and includes over £1m of state-of-the-art hardware. Part of our ongoing commitment to providing the best possible service, it will bring significant improvements for our clients and their visitors. We will be moving people over the next year as we put it online, so stay tuned for more information!
Green energy and keeping cool
Netwise powers all its data centres with 100% renewable energy, thanks to a little assistance from us in 2017, see the video below! Pulling energy from wind, solar and sea we'll be able to power up to 500 kW of power across both data halls.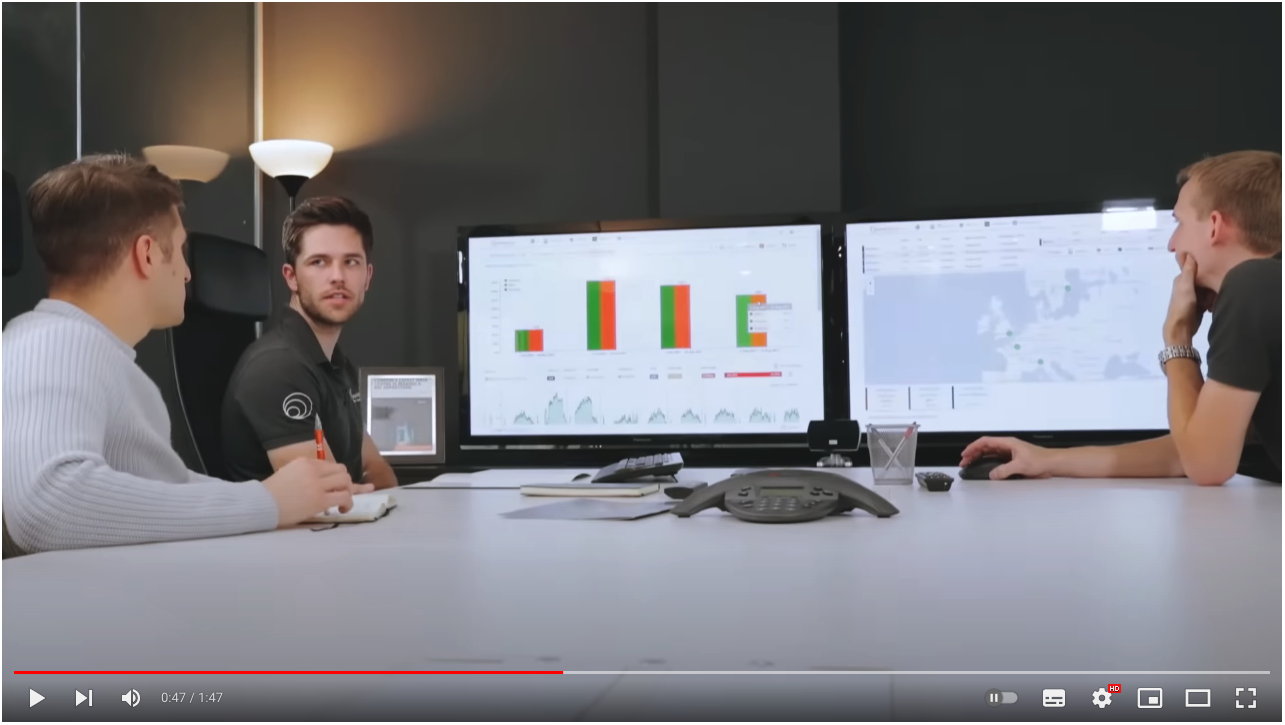 [We were instrumental in taking Netwise to 100% renewable power in 2017.]
Each data hall is built from the ground up for optimum power efficiency, with Netwise East designed to reach a world-leading Power Usage Effectiveness (PUE) rating of 1.05. This means that for every watt of energy spent powering our equipment only 0.05 watts are needed for the rest of the building energy use. This includes cooling, lighting and monitoring systems.
The halls are cooled using adiabatic cooling, where large fans push warm dry air through moist pads, evaporating the water and cooling the air as it flows through the pad. Compared to standard air conditioning systems, this method massively reduces water usage and reduces energy consumption. The cooling system in the halls is also refrigerant-free and meets the requirements for ASHRAE 9.9, worldwide guidelines set by the American Society of Heating, Refrigerating and Air-Conditioning Engineers.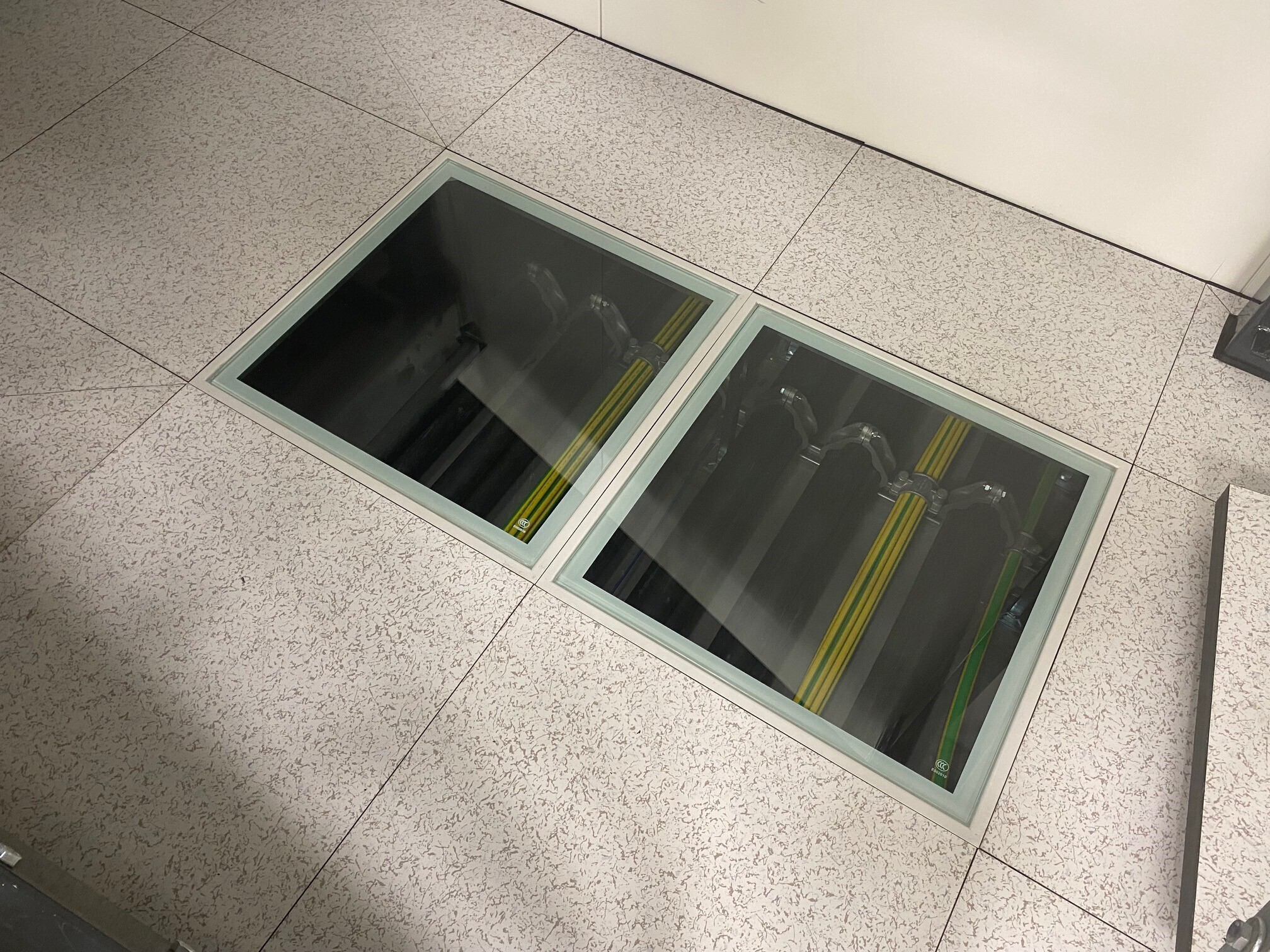 [Photo from the Netwise Build Blog showing the cabling.]
Being extremely energy-efficient and environmentally friendly is Krystal's MO but a data centre isn't complete without connectivity and security. We'll connect East back to our main London Network Core at a planned 100 Gbps, where we pick up our existing triple DDoS-protected diverse transit connections that already service Central.
This is an exciting major project for the company and a significant upgrade for Krystal and Katapult clients. We'll send around more information regarding a migration schedule in due course. Excited to learn more? Head to the Discord community for some bonus extra pictures and to join the discussion!
About the author
Simon B
In 2002, frustrated by poor service and bad business practices, I created Krystal to provide an "Honest, Reliable & Personal" alternative to the large faceless hosting corporations. We're in business because we're passionate about technology & solving problems.