Krystal wins 'Best Hosted Service' at 24th annual ISPA Awards!
On the 24th November, Krystal team members dusted off their finery and headed off to London's Landmark Hotel for the 24th annual Internet Services Providers' Association (ISPA) Awards.
Since 1995, ISPA has promoted the positive development of the internet industry. It was responsible for creating the first code of practice for ISPs and instrumental in establishing the Internet Watch Foundation.
The ISPA Awards are the longest-running and most prestigious internet industry awards in the UK, and celebrate progress made in innovation, best practice and ethics.
This year, Krystal made the shortlist for 'Best Hosted Service', and much to our delight, WE WON!
This is the second time we've won the coveted award in the last five years, and is testament to the unwavering dedication to excellence across the whole team.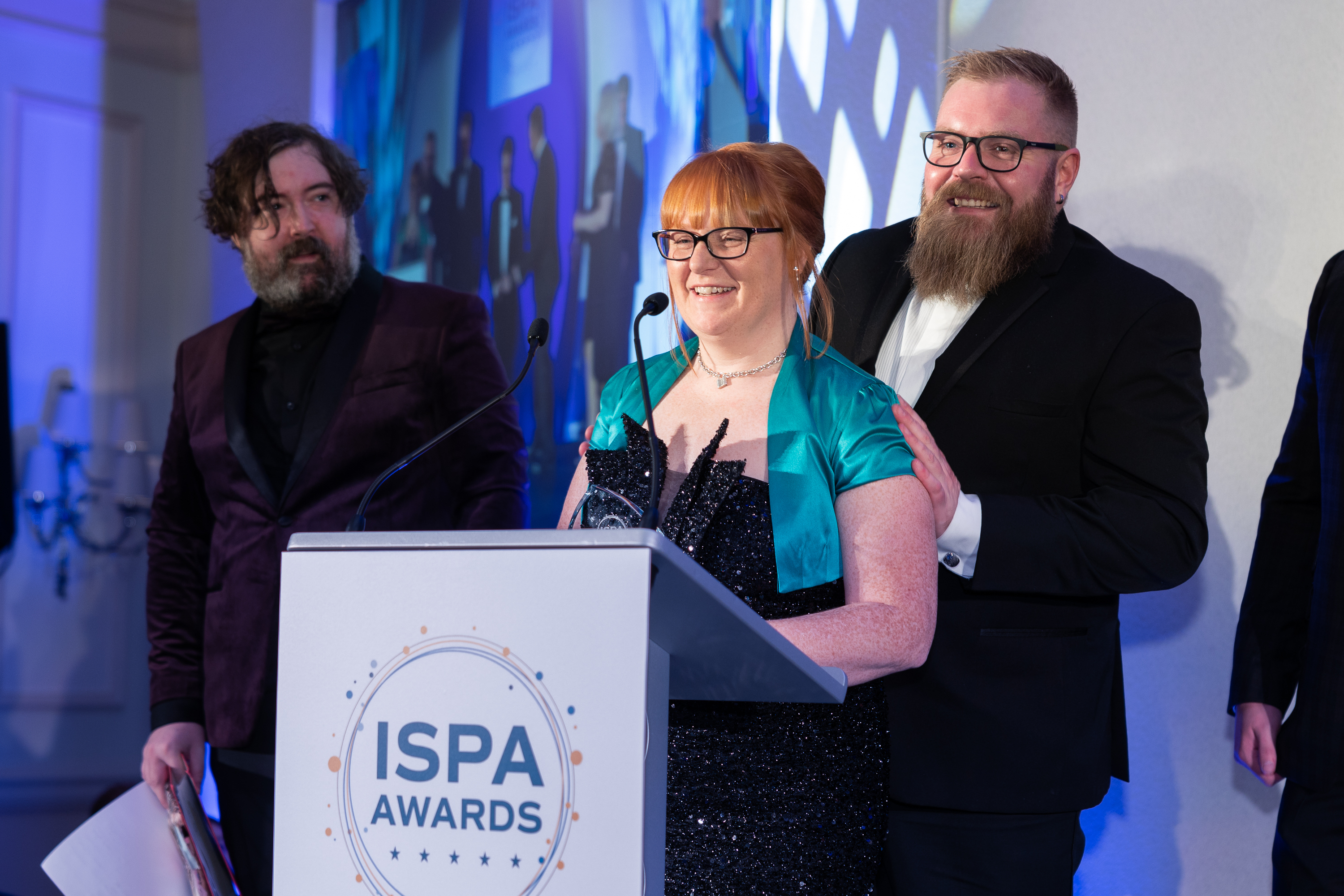 "Krystal is great people then great technology. As a team, we strive to provide an exemplary service in everything we do. It's a privilege to work alongside such talented individuals, this is a well-deserved award." - Ben Oates, Head of Support.
We put our profits into two things: providing the best possible service and protecting the planet, and we never compromise on either. Winning this award while also stepping up our environmental efforts goes to show that planet-saving practices don't get in the way of providing a world-class service. Businesses can (and should) do both!
The award tops off an exciting year for Krystal - we celebrated 20 years in business, we planted over 2 million trees, we're rated 'Excellent' on Trustpilot and we've now been officially recognised for our service by an independent panel of industry experts.
"The judges were impressed by Krystal Hosting's impressive range of innovative products across their channels, including the Elasticsearch plugin for business customers, making it easy to search content, and understand how people are using the service." - 2022 ISPA Awards Judging Panel.
Krystal is 100% independent and driven by technical innovation and dedication to excellence. We obsess over creating the very best solutions, we'll never outsource our support and we'll never sell. This means we're able to uphold (and build upon!) the exacting standards that make us unique in our industry. And as we grow, we'll just keep getting better and better.
We're not the kind of company that likes to blow its own trumpet (in fact, we've been resolutely 'anti-selling' for 20 years, probably to our own detriment!), but it's great to receive awards like this as they're a very public endorsement of our way of doing business. Of course, the most important stakeholders for us are our clients and the planet. So, we'll keep on doing what we do.
"A brilliant team effort!" - Simon Blackler, Krystal Founder & CEO.
About the author
Darren H
I'm Darren and I'm the Senior Copywriter at Krystal. Words are what I do. Aside from writing, I play guitar and sing in my band Machineries Of Joy, work on getting my 2nd Dan in Taekwondo and seek adventure with my wife and daughter.