Earth Day 2023: How your business can make a difference
Launched in 1970, Earth Day is now marked by more than a billion people across 192 countries every year.
As we approach the 53rd Earth Day, the challenges we face are acute and widespread. Climate change, natural resource depletion, fading biodiversity and declining air, water and soil quality affect us all. As businesses we must take an active role and change the way we operate, or be party to a global catastrophe.
It's too late to completely avoid climate change. But there is hope! A recent report by the IPCC shows we have the ability to halve emissions by 2030, but the time for action is now. Everyone must play their part if we are to avoid the very worst of climate futures.
In this article we'll go through the following ways your business can invest in a sustainable future that respects and restores our planet:
Conduct an environmental audit
Become Climate Positive with Ecologi
Switch to green energy
Give 1% for the planet
Become a Certified B Corp
Switch your web hosting to Krystal
Embrace remote working
Give your staff time off to volunteer
"Climate resilience, as well as long-term climate and environmental goals, should be built into all public and private sector investment decisions." - Eleonore Soubeyran, Policy and Parliamentary Officer at the Environmental Services Association
1. Conduct an environmental audit
An important first step is to understand your business' environmental impact. Clear insight enables decisive action. Conducting a full audit will help you pinpoint your efforts to deal with your carbon 'hotspots'.
If you're running a small business you may be able to calculate your own carbon footprint. Essential information should include:
Energy, gas and water consumption: collected from bills or directly from your supplier.
Employee commuting: perhaps by using an employee survey.
Business travel: If you use a business travel agent, you should be able to get flight and rail travel details. You might need to work out the miles travelled for each flight.
Larger businesses with more complex supply chains will most likely need to work with a specialist organisation that uses a recognised framework like GHG Protocol to make sure that the emissions reporting is accurate and credible. There are a number of organisations that specialise in helping you both measure and mitigate your impact, be sure to do your research thoroughly before signing up.
2. Become "Climate Positive"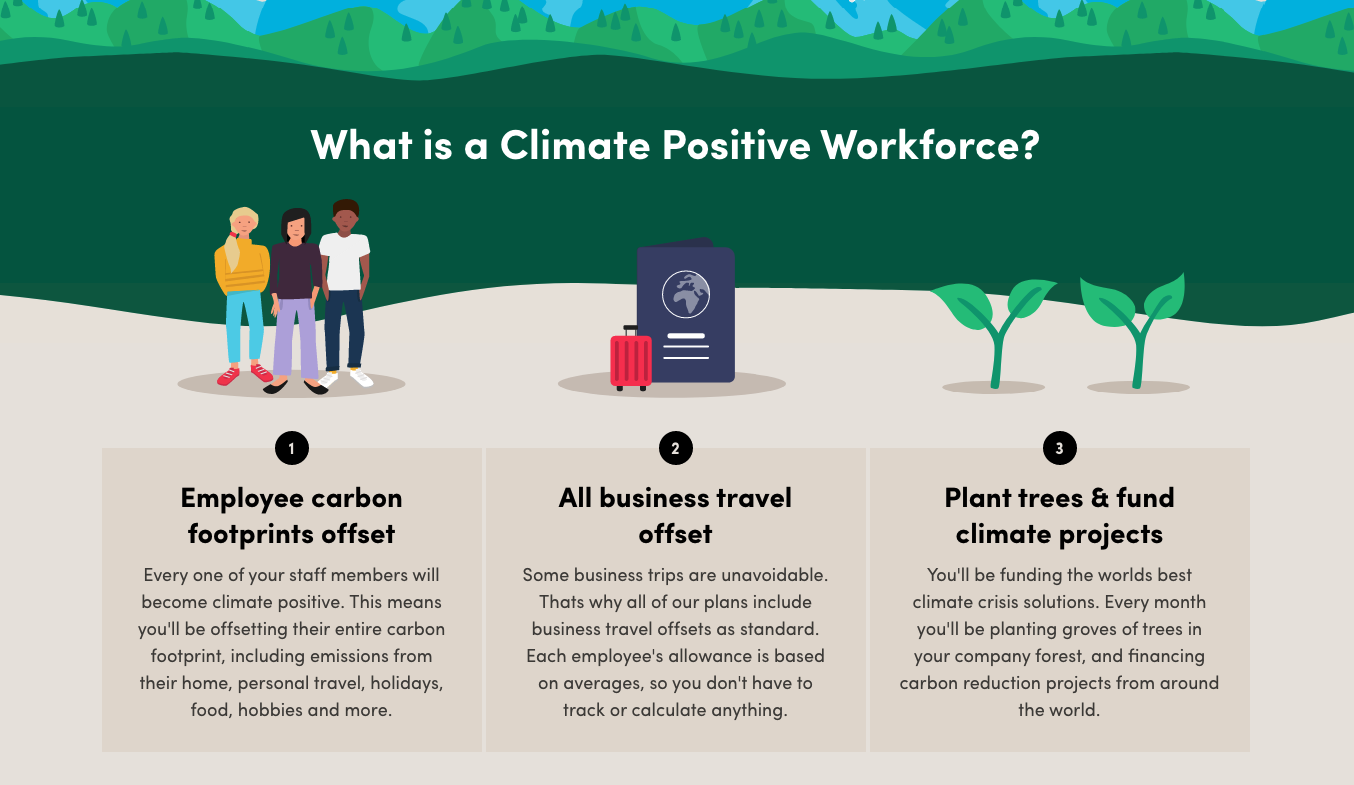 Interested in offsetting your entire carbon footprint and officially becoming a 'Climate Positive Workforce'? you can do so via Bristol-based climate organisation Ecologi. Carbon offsetting plans start from around £5/month.
With the mantra "plant trees, save lives", Ecologi employs local people to plant millions of trees each year, helping to reduce extreme poverty and restore healthy forests. Natural biodiversity is key to their sustainable approach, so only trees native to the region are planted.
It takes two minutes to sign up and you get your own dynamic profile page (see Krystal's) allowing you to track and share the impact your donations are having. Enjoy a bit of healthy competition? There's even a business tree leaderboard! To offset your impact visit Ecologi to get started. Sign up in April for a special Earth Month offer and get 100 extra free trees in your forest!
3. Switch to a green energy provider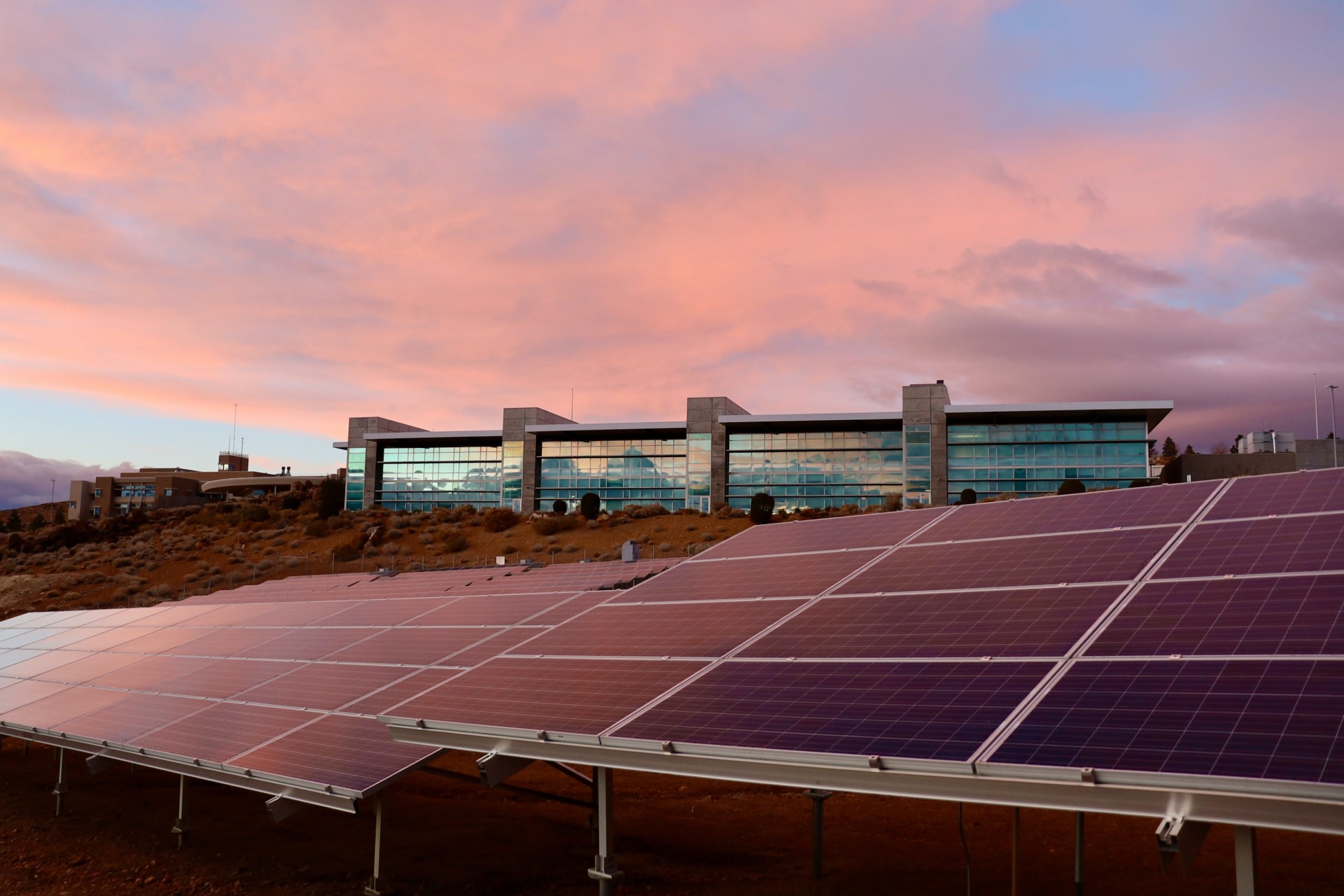 Switching to a 100% green energy supplier is an effective way to make your business more sustainable and help fight climate change. It'll also give your business eco-credibility, which is becoming increasingly important for prospective clients.
Ecotricity, who Krystal switched to in 2017 for all our hosting consumption, is Britain's greenest energy company. Because it has no shareholders and pays no dividends, Ecotricity reinvests the money from your bills in new sources of green energy. Switching is quick and painless, and its simple, fair tariff is often cheaper too. Win/win!
According to Ecotricity, a business using 30,000 kWh would reduce its carbon footprint by 6 tonnes just by switching to its green energy tariff.
Join Ecotricity using our referral code and they'll pay us a one-time £30 referral fee for all signups (per fuel, so if you sign up to gas and electricity then we get £60). 100% of every single referral payment goes towards the planting of more trees!
4. Give 1% for the planet
If we're to truly 'invest in our planet', we need to make sure that the Earth is considered a key stakeholder, alongside the usual finance, growth and sales elements. The 1% for the Planet movement is a great way to enshrine this approach and make sure you have the maximum positive impact. It works on a simple premise: companies profit from the resources they take from the Earth, so they should protect those resources.
Here's how it works:
You join the network and commit to donating the equivalent of 1% of gross sales.
1% for the Planet pairs you with approved Environmental Partners chosen to make the biggest impact possible.
You support your Environmental Partner(s) directly through monetary, in-kind or promotional support.
1% for the Planet reviews and certifies all member donations.
You feel good knowing you're doing your bit for the planet!
The 1% for the Planet movement is easy, accessible and effective. Krystal has signed up. Join us and invest back into the planet that gives us everything we have.
5. Become a Certified B Corp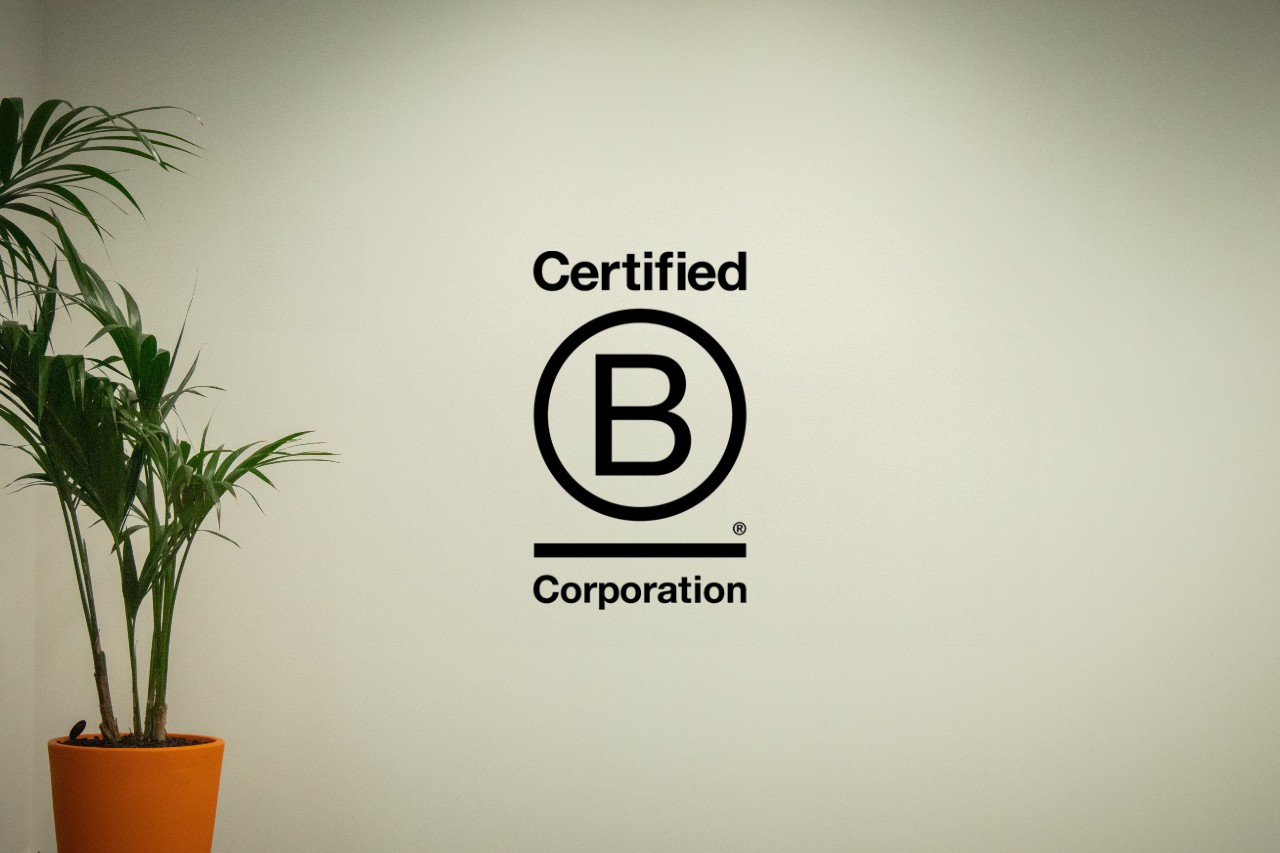 Join businesses such as Krystal, The Body Shop, Innocent Drinks and Patagonia, and become a Certified B Corporation.
Created in 2006 by B Lab, a global non-profit that aims to help mission-driven companies have a positive impact on the planet and its people, B Corp certification is a sustainability credential with the highest standards.
To achieve B Corp certification your business must undergo a rigorous accreditation process. It must meet standards of verified social and environmental performance, transparency and accountability against 5 key categories: governance, workers, customers, community and the environment.
Krystal is a certified B Corp. Why not join us and become part of a global movement of businesses who are working as a force for good?
6. Switch your web hosting to Krystal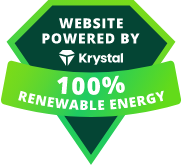 Switching your web hosting to Krystal is a quick and easy way to instantly (and publicly with our special 'Green Hosting' website badge!) beef up your sustainability credentials. We run on 100% renewable energy, our datacentres are among the most energy efficient out there, and we plant trees on behalf of every client (currently on 3.38 million and counting). And guess what - we've even made migrating over to our service simple and stress-free.
7. Embrace remote working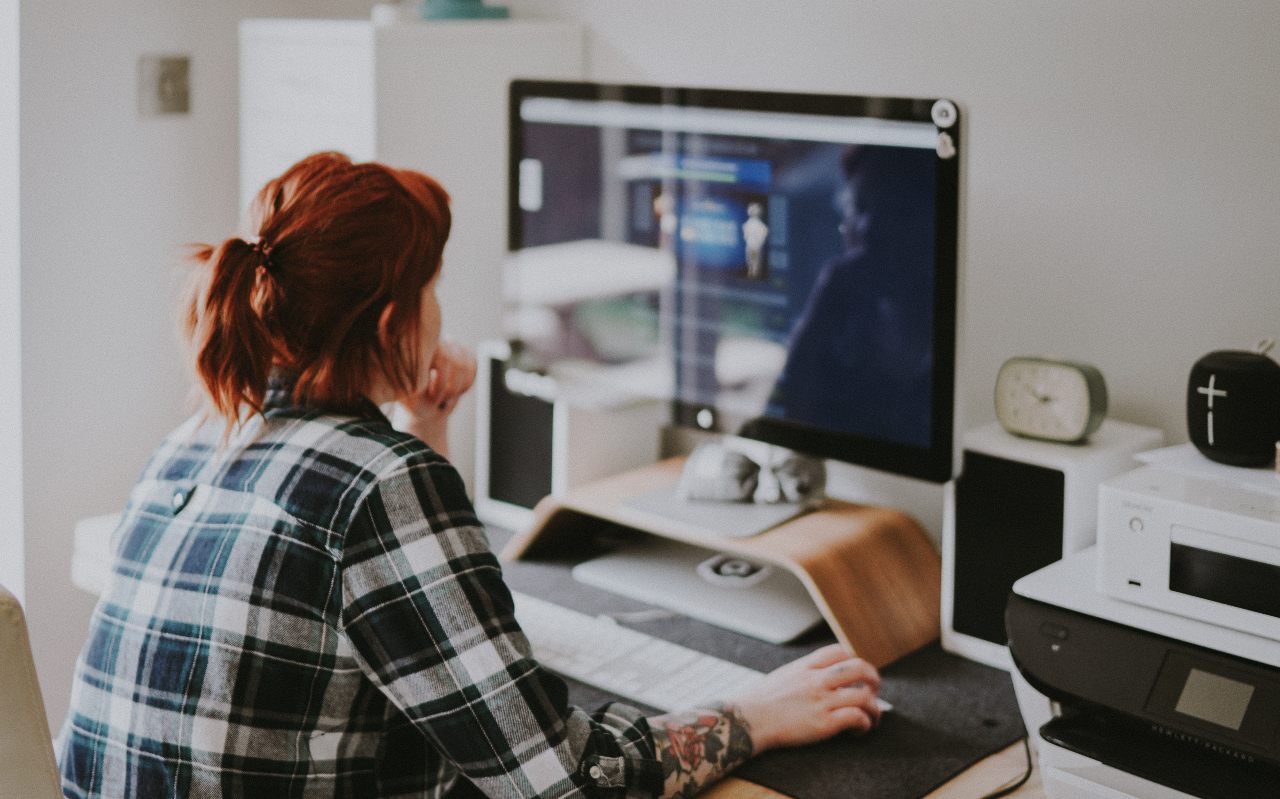 Aside from the benefits of reduced overheads, increased productivity and improved work-life balance, remote working reduces emissions caused by commuting. According to finder.com, if those UK workers with remote-compatible jobs worked at home half the time, it could result in saving 54 million tonnes of greenhouse gas – the equivalent of taking 10 million cars off the road.
Advances in broadband connectivity and communication software mean it's easier than ever to run a successful business while remote working. At Krystal we've been doing it for over 20 years!
8. Give your staff time to volunteer
Encourage your teams to get involved with Earth Day (and other worthy causes throughout the year!) by awarding them time out of the office specifically allocated to environmental volunteering. This could be spent on a community cleanup project, where staff meet up outside of work to help clean up their local area (team building AND helping the environment - win/win!). Businesses that sponsor environmental initiatives by giving their employees the time to volunteer will play a key part in helping to scale those efforts.
If we are to turn the tide on the climate crisis, we must make a daily commitment to 'invest in our planet'. The solutions are out there - reforestation, reducing emissions, joining environmental movements, switching to green web hosting and choosing renewable energy are just some we've discussed above. But everyone must play their part. Only by working together can we hope to stave off the worst of climate futures.
About the author
Darren H
I'm Darren and I'm the Senior Copywriter at Krystal. Words are what I do. Aside from writing, I play guitar and sing in my band Machineries Of Joy, work on getting my 2nd Dan in Taekwondo and seek adventure with my wife and daughter.