Accessing your emails when working remotely
A large number of people are now working remotely with more to follow in the coming weeks. Making sure your business stays connected during this time is essential. Some have never been required to work remotely before and worry about being able to access their emails/work systems.
With each of our hosting plans, the options to access your emails remotely are numerous. Aside from connecting your mailbox to your PC at home, we also offer a webmail facility which allows you to access your email from any device that has a internet browser such as Chrome, Firefox, IE and Edge.
How do I login to my webmail?
The majority of clients will be able to access their webmail facility using your domain name in the following format https://mydomain.com/webmail - If your domain is being hosted externally, get in touch with our support team and we can help set up your own access URL or alternatively use https://serverhostname.com/webmail - If you do not know your server hostname, it can be found in your "welcome email" or by asking our Team!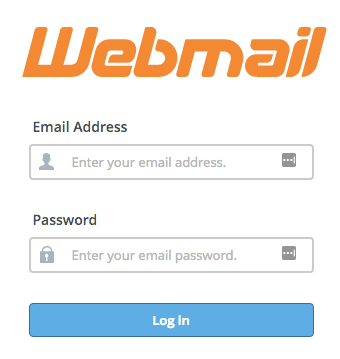 If you would rather configure your local mail client such as Outlook, Thunderbird, Mail etc. then there are a number of ways this can be completed - the following guide will help you to get your mail account configured: https://krystal.help/email/configure-your-email-client
If you require a specific guide tailored to your mail software, including configuring mobile phones, then we have device specific guides available which you can find here: https://krystal.help/mail-clients
Should you be unable to connect your device or find a suitable guide then please don't hesitate to reach out to our fantastic support team who will assist you in any way possible to make the transition to working remotely as smooth as it can be.
About the author
Krystal
Krystal Hosting is the largest independent hosting company in the UK. We're also rated Excellent by TrustPilot and host well in excess of 200,000 websites across our hosting portfolio.