5 benefits of web hosting: why your host matters
If you want to make a website, you're going to need web hosting. But there are a lot of web hosts out there…so does it matter which one you pick or are all web hosts pretty much the same?
Well - spoiler alert - all web hosts are not created equal, and there are some important benefits of web hosting that you won't get with just any old web host.
So what are those benefits? And why do they help you build a better website?
In this post, we're going to dig into the five biggest benefits of web hosting.
But first, let's talk about what web hosting is in the first place, in case you're not sure why you need it.
What is web hosting?
Without resorting to technical terms, the basic idea is that web hosting is the engine that powers your website and delivers your site's data to visitors.
Every single website on the internet has some type of web hosting behind it, no matter if you're talking about Facebook or your friend's cat blog.
When you purchase web hosting, you're essentially renting space on a computer that you can use to run your website's software (e.g. WordPress). This computer is called a server.
However, just as with your own personal computer, not all hosting services and servers are created equal.
First, you have differences in the hardware itself. You wouldn't expect a cheap $250 laptop to be as fast as a top-of-the-line $6,000 laptop, and it's exactly the same for web servers.
More expensive servers will have more powerful hardware, which means they can handle more website traffic and more resource-intensive websites.
Beyond that, many web hosting services go beyond just renting you this server and also offer lots of other features to make your life easier and help your website be more successful.
So if you want to get the benefits of quality web hosting, you'll typically be looking at two areas:
Hardware resources and optimisations to improve your site's performance. For example, implementing tactics like caching or just generally having more powerful servers.
Useful features to make your life easier. For example, hosts can automatically back up your site's data, help you create a custom email account, and more.
5 benefits of web hosting from a quality provider
Now that you know what a web host is, let's talk about some of the benefits of web hosting with a quality provider instead of run-of-the-mill hosting.
1. Fast performance and load times (Especially During High-Traffic Periods)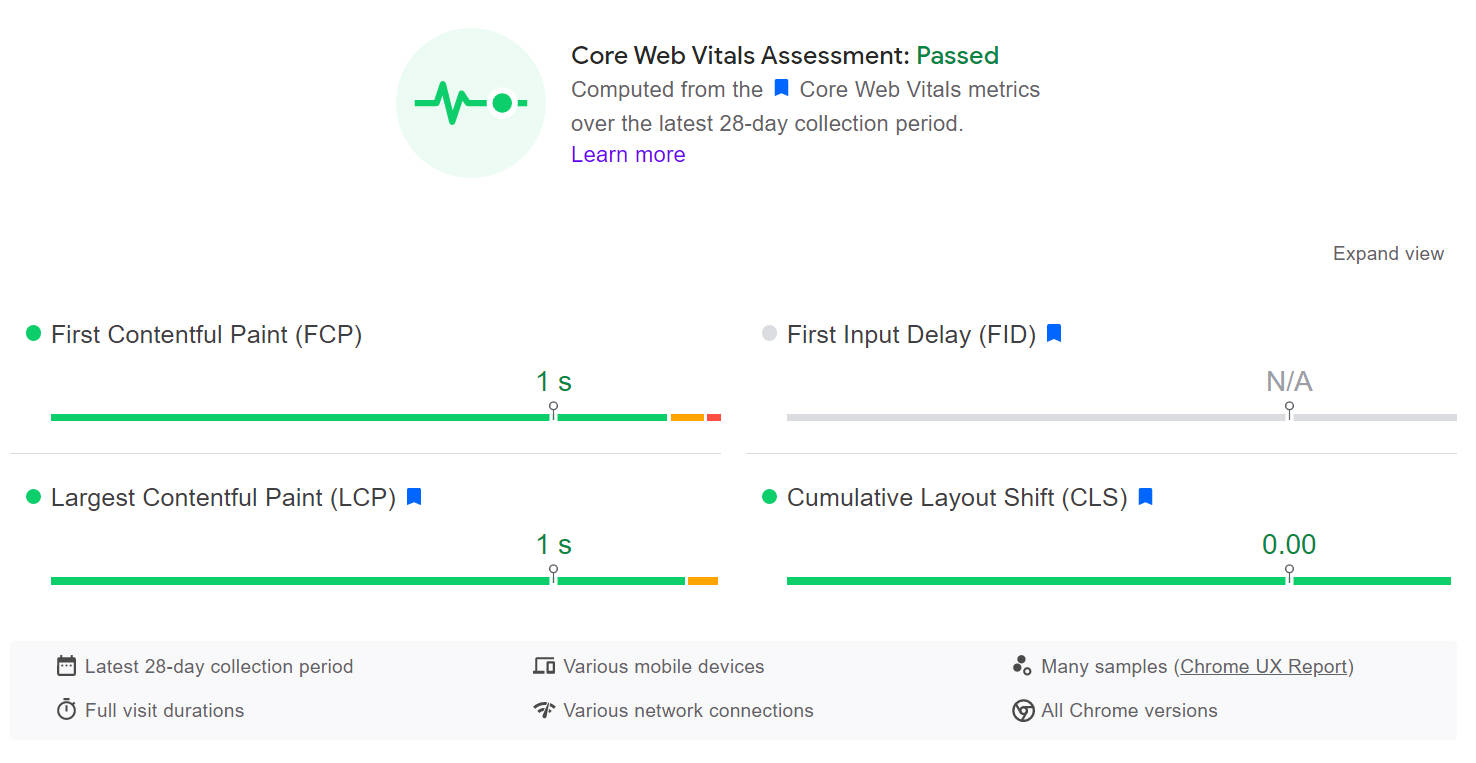 Having a fast-loading website is essential on the modern web as it can affect the experiences of your users, your site's search engine rankings, and your site's conversion rates (i.e. what percentage of people make a purchase or sign up for your email list).
While part of creating a fast-loading site involves optimising the site itself, a quality web host can also do a lot to make sure your site loads fast.
At a basic level, the host can allocate enough computing power to your site that the server is able to quickly serve up pages, even during high-traffic periods.
Some hosts will also go further, such as implementing performance-boosting techniques like using LiteSpeed Web Server, enabling server-level page caching, and integrating a content delivery network (CDN).
Fast load times are one of the biggest benefits of web hosting, so it's definitely worth it to find a web host that emphasises performance.
2. Reliable uptime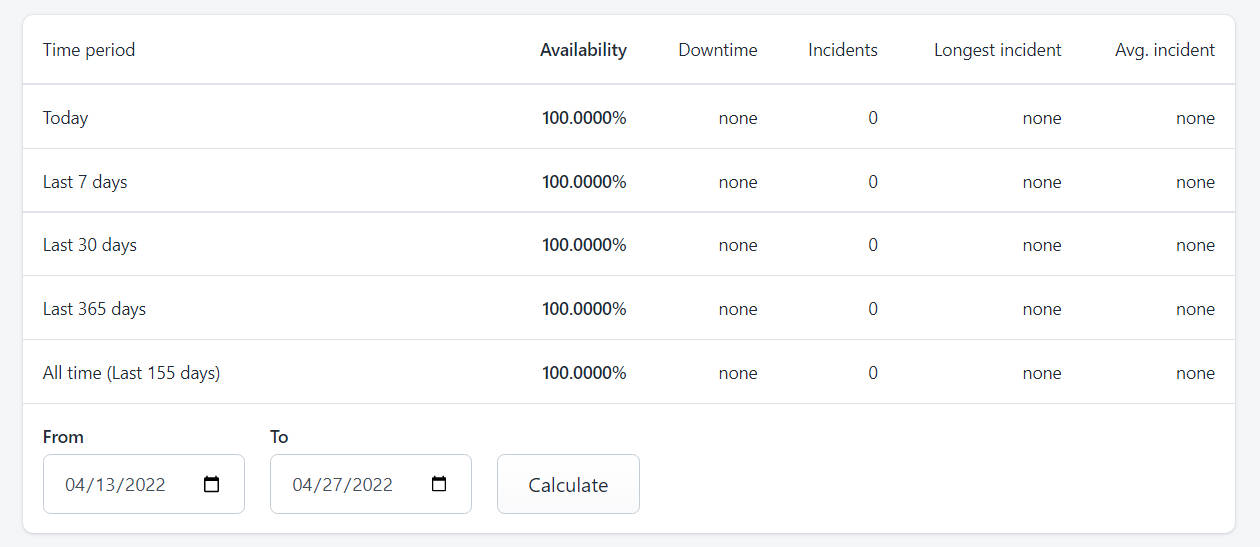 Uptime refers to the percentage of time that your server/website is working and available. The opposite would be downtime, which is something you always want to avoid because it means visitors will encounter an error when trying to access your site.
One of the benefits of web hosting with a quality provider is that the provider will guarantee a certain percentage of uptime (typically on a monthly basis).
Nowadays, pretty much all hosts offer 99%+ uptime guarantees. And that already seems pretty good, right? Higher than 99% is almost 100%, and you can't get better than 100%.
If all hosts are already offering 99% uptime, why does it matter which one you choose?
Well, here's the important thing to understand:
Even tiny fractions of a percent matter when it comes to uptime.
For example, consider the difference between 99% uptime and 99.9% uptime. It seems like basically the same thing…but if you do the maths, that difference can equal almost 394 minutes of downtime per month!
That's 6.5 hours of downtime, just from the difference between 99% and 99.9%.
Even the difference between 99.9% and 99.99% can be meaningful because that's an extra 39.4 minutes of downtime per month. If those ~40 minutes of downtime come at a bad time, that could have a big effect on your site.
With a quality hosting provider, you should expect a 99.9% uptime guarantee _at a bare minimum. _Ideally, you want to see 99.99%, and if you see just a plain 99% you should run away.
For example, all of Krystal's hosting plans come with a 99.99% uptime guarantee - even the cheapest plans that start at £4.99 per month.
3. Hardened website security
Unfortunately, the internet is filled with malicious actors who would like nothing more than to hack your site. Typically, these are low-level attacks designed to deface your site or inject it with spammy links, but the damage of such an attack can still be catastrophic to your site.
One of the benefits of web hosting from a quality provider is that you won't be left alone when it comes to protecting your site.
Quality hosts will implement both proactive and reactive strategies to prevent security issues. Here are some examples:
Free SSL certificates can help you encrypt the data that passes between your website and its visitors.
A web application firewall can stop malicious actors before they're able to infect your site.
Malware scanning and removal can catch any issues that do make it into your website.
DDoS protection can stop the downtime associated with targeted denial of service attacks, which is when a malicious actor floods your site with traffic to make it crash.
However, it's worth noting that no host can make your site 100% secure by itself. A host can do a lot to harden your site and the hosting environment, but you'll still need to follow general security best practises to avoid issues.
For example, if you use a weak password and a malicious actor gets access to your site by guessing your password, they essentially can walk in the front door.
4. Extra add-ons (email, backups, etc.)
All web hosts offer web hosting - it's kind of in the name!
However, some hosts offer just a barebones service where literally all you get is the web hosting, while others offer lots of features and tools that go beyond just the basic hosting.
If you want a more convenient experience (especially if you're not a technical person), you'll definitely want to search out a host that goes beyond the bare minimum.
Here are some of the kinds of feature benefits that you can get access to with a quality web hosting service:
A user-friendly hosting dashboard so that you can manage your server without needing any technical knowledge.
Free email hosting so that you can create a custom email address (e.g. you@yoursite.com).
Automatic daily backups to keep your site's data secure.
Software installer tools so that you can easily install software like WordPress or Magento.
Performance and security optimisations as we discussed above.
WordPress-specific features, like easy staging sites to safely test changes or automatic updates.
5. Top-notch support
The last big benefit of quality web hosting is access to helpful support if you run into any problems with your site.
At some hosts, you're pretty much on your own if anything goes wrong with your website. But at quality web hosts, you'll get 24/7 support to help you with any issues that you encounter.
If you're not an especially technical and/or DIY person, you'll definitely want to find a host with reliable support.
Another potential benefit that some hosts offer is multiple support channels. Some hosts force you into only ticket support, while others offer more real-time communication methods such as live chat and/or phone calls.
If you're the type of person who likes instant communication, having access to live chat and phone support could be an important benefit for you.
Krystal's support team is fully in-house and UK-based. Contact us and you'll be talking directly with an award-winning, friendly team of seasoned experts that love technology and know web hosting inside out.
Get started with quality web hosting today
If you want to make a website, you need web hosting. However, it's important to understand that not all hosts are created equal and there are some benefits of web hosting that you won't get with every single host.
By searching out and selecting a quality web host, you can improve your site's performance and reliability while also simplifying your own workflows.
If you're looking for the simplest way to get the benefits of web hosting, look no further than Krystal.
Krystal offers all of the benefits above so that you can focus on growing your website rather than mucking about with the technical details.
Try it out today - all plans come with a 60-day money-back guarantee, so there's no risk to signing up.
About the author
Darren H
I'm Darren and I'm the Senior Copywriter at Krystal. Words are what I do. Aside from writing, I play guitar and sing in my band Machineries Of Joy, work on getting my 2nd Dan in Taekwondo and seek adventure with my wife and daughter.